Today, we spent a couple of hours ripping down some of the drywall and insulation. Brad did most of the difficult stuff, ripping everything down…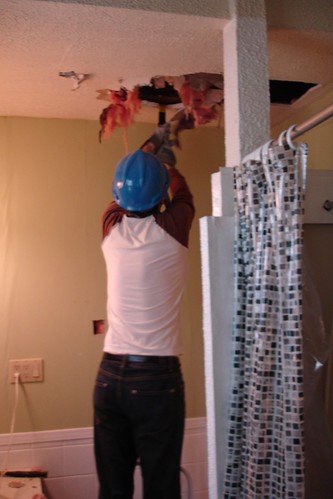 My task was cleaning up all the mess afterwards.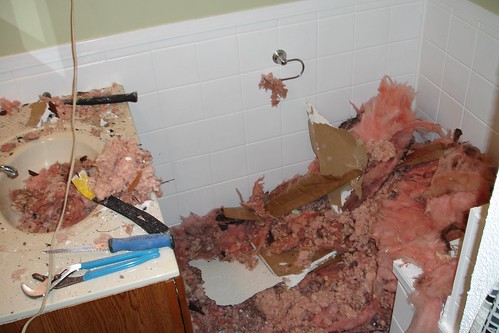 mmm… fluffy pink cotton candy
It's tough to capture, because of the odd layout of the current bathroom, but we made a lot of good progress. The only downside is that since the ceiling is now a gaping hole into the attic, there's a lot of heat coming in. It's sort of like a sauna!